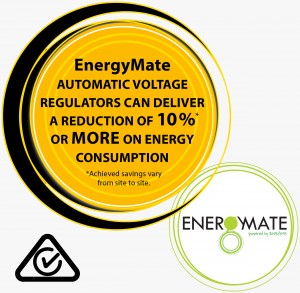 ENRAMS Australia Pty Ltd
Energy Reduction & Management Systems – It's what we stand for!
We provide government, commercial organisations and residential home owners with quality energy management systems and power saving technology. Our team of talented and motivated individuals are the driving force behind this rapidly expanding company. We work together to supply products and services that are cost-effective and implement sustainable energy solutions to our clients that result in efficient energy use, lower carbon emissions and financial benefits.
Our EnergyMate Automatic Voltage Regulation (AVR) product allows our clients to take greater control of their electrical consumption, power quality, energy costs and greenhouse gas emissions.
Find out more about Our Mate!